Share
Close
About
Meet our Staff
"Erica makes me feel comfortable and confident through each lesson. She is an incredible teacher who inspires me." —Amy K.
Erica Calvert, Director
Erica started moving to music in dance class and singing in the church choir at age 4. At age 7, she started piano lessons. In junior high and high school, she began performing in school theatre productions. Erica continued her education at Point Loma Nazarene University (PLNU), where she graduated with a Bachelor of Arts in Music, studying piano and voice. After college she continued to teach and perform, while working in the non-profit sector in public radio at KSDS-FM for five years.
Erica started Airshine Music School in 2010. In 2013, she earned a dual degree from PLNU: California Teaching Credential and Master of Arts in Teaching. With programs for learners of all ages and an amazing staff, the school has grown into the school she envisioned. In so many ways, it's even better than she dreamed it would be. Erica is passionate about empowering students with the musical knowledge they need to express their point of view and encouraging them to use their skills to make a positive impact on the world.
---
Meet the Teachers
"Paolo is welcoming, engaging, patient, and friendly (and really great at teaching children!)" —Abigail Y.
Paolo Ramos, Teacher
Piano, Ukulele, Guitar, Preschool Music
Paolo was born and raised in Basel-Stadt, Switzerland. There he attended the Musik Academy Basel, which is one of the oldest music schools in the city. He plays the Piano, Guitar, and Ukulele and enjoys teaching others to play. He moved to San Diego in 2003 and has been here ever since. He is currently attending San Diego State, majoring in German, and he plans to be a university professor. He has a great passion for teaching and strives for those "aha" moments when students understand. Music has been a big part of Paolo's life and he's excited to make it a part of yours.
---
"My daughter has done really well with Anna, and we are looking forward what the future holds." —Jenna K.
Anna Matuszczak, Teacher
Piano, Violin, Guitar, Voice
Anna Mat (for short) has been playing music since age 6. She begun her studies at The Music School for Talented Children in Poland, where she studied piano, violin, guitar and classical voice. As a young musician, she was involved in Jeunesse Musicales World Orchestra and traveled to many countries. She continued her education at The University of Music in Lodz (Poland), graduating with a Master Degree in vocal and instrumental performance. In Italy, Anna performed a concert in Vatican for the pope John Paul II. Anna has performed solo, chamber and orchestral music all over Europe. She has served as concertmaster of Amman Symphony Orchestra and held position as a piano, violin, guitar and voice professor at the National Music Conservatory in Jordan. Anna moved to San Diego to be close to her daughter who also studies music. Miss Matuszczak performs with La Jolla Symphony and other local orchestras. She is also involved in recording film music with CMG Music Recording group in Hollywood . She performed concerts with Deadmau5, recorded two albums with Alan Parsons Project, Chance the Rapper and many other famous artists. In January 2020, Anna was invited to be a judge at The Young Artists Competition in UCSD in La Jolla. Miss Matuszczak is a dedicated teacher and enjoys sharing her knowledge and experience with young musicians.
---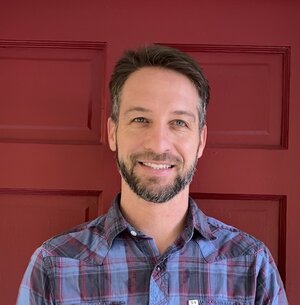 Ryan Barber, Teacher
Preschool Music, Piano, Guitar, Ukulele, Voice
Mr. Ryan teaches music at preschools all over San Diego. Introducing kids to an array of musical instruments and genres is his passion. His classes are educational, entertaining, engaging and funny! He teaches private lessons from for piano, guitar, ukulele, and voice. Mr. Ryan loves pickles, peanut butter, and chocolate ice-cream!
---
Tristan , Teacher
Preschool Music, Guitar, Voice, Ukulele, Piano
Tristan was born in Albuquerque, New Mexico and raised in Pueblo, Colorado. He considers the southwest home. From a young age Tristan has been very passionate about music and theatre. Growing up Tristan played trumpet in concert band, jazz band, marching band, and mariachi. Around the same time, he began teaching himself to play the guitar. Tristan's passion for performance drove him to study at to the .

In 2017 Tristan earned his Bachelor of Liberal Arts in music, theatre, and dance from the University of New Mexico. In addition to his studies, he continued to stay active in musical theatre and focused more on his voice through private lessons. After graduation, he worked as the music director for Musical Theatre Southwest. In 2020 he moved to the Netherlands where he gave private ukulele lessons. Tristan is excited to share his knowledge of music to students at Airshine!
---
---